Whether female or male, elite or sedentary, Marc Lobliner will help you reach your goals. Marc insists on daily checking to assure consistent and unparalleled results.
marc HANDLEs ALL DIET AND TRAINING WITH WEEKLY AND DAILY UPDATES!
Includes a detailed plan with nutrition, supplement, and cardio recommendations. Also covers unlimited email access for questions regarding the plan and weekly updates to optimize the effectiveness of the pre-contest strategy. BUT, all programs, whether contest prep or lean mass or lifestyle cover ALL SPECTRUMS of becoming the best you ever!
UNLIMITED EMAIL ACCESS DURING PREP AND A DETAILED PEAK WEEK PREP PLAN
But then again, you get unlimited access to ME (no "intern" or "assistant) no matter what and when during our time together.
All the plans are set to a minimum of 8 weeks and then you can choose to stay pay monthly from there. (Another packs are available like 16 weeks – 20 weeks – 28 weeks – 40 weeks – 1 Year. Contact me for these!)
Contest prep., regular cutting phases for Photoshoots and such and Offseason plans available!
You will check in DAILY with weight and WEEKLY with pics!
In every email report make sure to send me your workouts, macros, weigh ins, and the adjustments we've made. This way even if I'm away from home, don't have my laptop on me, if my home computer is busted, I'm on a plane, WHATEVER, I can effectively keep a file on you and give you timely and effective coaching.
In the body of your e-mail to me provide a detailed summary of how the week went, include any and all details you feel relevant. Include feelings of flatness or fullness, strength in the gym, energy levels during the day, libido, mood, confidence level, motivation, concerns, fears, things you've noticed etc. Remember, this is a collaborative effort, your plan changes and evolves based on how your body responds. The more detailed information you give me the better I can assess your progress, make the necessary adjustments and to help you in any way I can.
We do these DAILY!
The way I like to do this is by evaluating daily trends over the weeks.
Weigh yourself daily, nude, after urination, before you eat or drink anything, right after waking up. This will give very consistent conditions under which we track your weight. Don't worry about fluctuations in weight, you're seeing them daily and they will fluctuate based on fluids, solutes, carb intake, activity levels, and hormonal activity. Feel free to provide observations and thoughts, but don't stress the fluctuations, they are for us to interpret alongside the rest of the information you'll provide.
Obviously, you will need to get a digital scale if you don't already have one. You simply email me weight daily, I handle the rest!
I will need pictures of you weekly. These are far more valuable than anything. In fact, all I REALLY need are weight and pictures!
Beyond these weekly updates, any and all other contact is welcome just make sure all questions are in one email for ease of communication and organization. If you need to schedule a weekly phone call just email me with your available times and I will try to accommodate you as much as I can. I will respond within a 24 hr. time period to all emails. By the way I'm on Central Standard Time.
I OFFER BOTH MACRO AND MEAL PLAN PROGRAMS!
As for your nutrition plan, having precision is key and vital to your success. Make sure you use a digital food scale and whenever possible have control over your food and only put something in your mouth if it has been weighed. I prefer weight to measuring, volume is much less accurate than weight. With your food choices, there are some items that may not have a listing with their weight. They may be either listed by volume, or by item.
Even though it says this, weigh it out. For example, a half cup of oats is supposed to be 40g but many times a half cup is more when it's measured.
Training will be prescribed based on the individual and will also be available in the "Train Heroic" app for your phone you can take to the gym so you know what to do and I can monitor your work!
You will do cardio, period. I am not going to lie. BUT, I never like to go over 45 minutes daily and try to keep it to HIIT like Tabata if possible. The goal is as little cardio as possible!
I recommend what I feel you should take to optimize what we do, but supplements SUPPLEMENT, they don't substitute. We will have to WORK!
All packages include customized diet, training, cardio, and everything you will need! Includes lifestyle, dieting, gaining, and contest prep–the prices remain the same!
4 week add on for existing clients (for active clients only!
new clients must buy at least 8 weeks!) for $250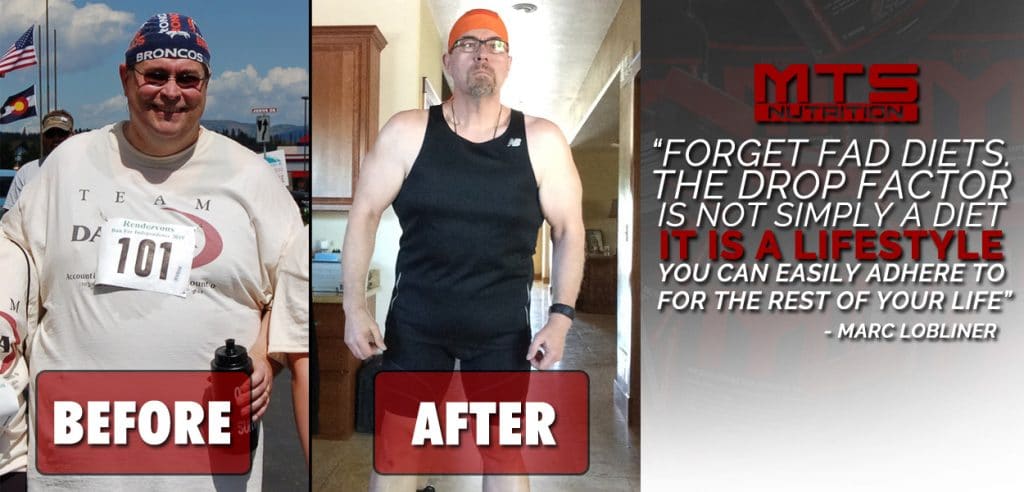 "In 2001 when I met Marc Lobliner, I weighed 380 pounds. He and I formed an instant friendship that has lasted now for 15 years.
In 2008, I almost died. I went to the hospital in the morning on April 2nd with a massive infection that had started to shut down my internal systems. The mortality rate for those in my condition that checked into the hospital was 30 percent. Had I waited another 12 hours, the mortality rate would have been 70 percent."
David Pope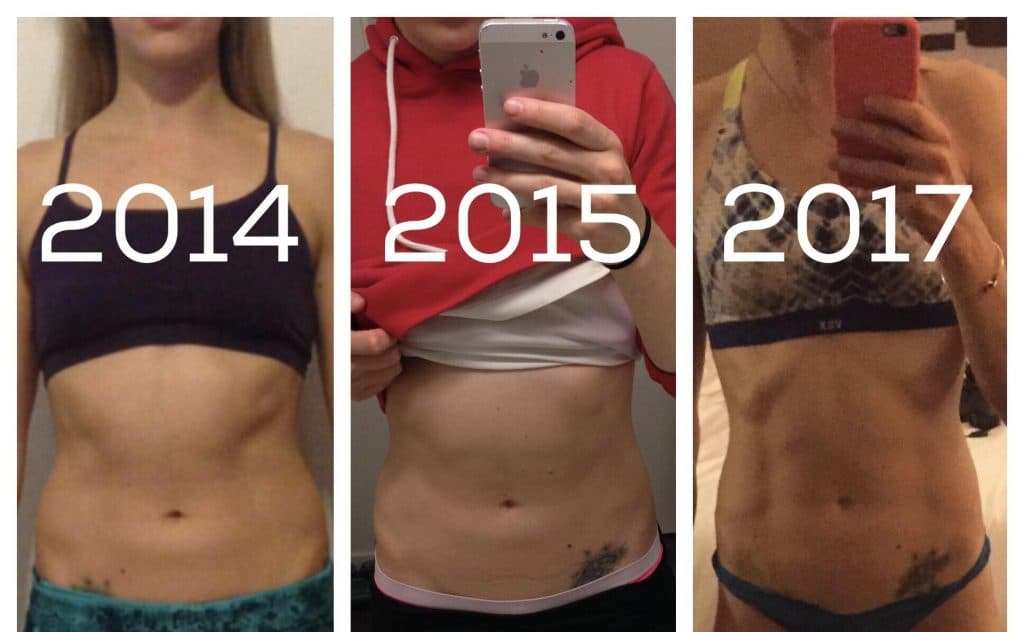 "I wouldn't have classified myself as out of shape or overweight; I loved hiking, hitting the gym, snowboarding … basically everything related to fitness. I had been a vegetarian for years, a vegan for a few as well, and thought I ate fairly healthy most of the time.  When my now fiance (friend at the time!) introduced me to his Trainer, Marc Lobliner, I was really intrigued.  I thought it would be really interesting to learn about macros and how the amount of food you put into your body and the ratio of those foods could help control your weight and muscle growth.  I also was incredibly interested to learn more of the science behind proteins, fats, & carbs, and what they all truly meant when I read a label. "
Deanna Fournier
questions? send marc a message